Create multiple pieces of content from one video.
Video is one of the most versatile forms of content creation!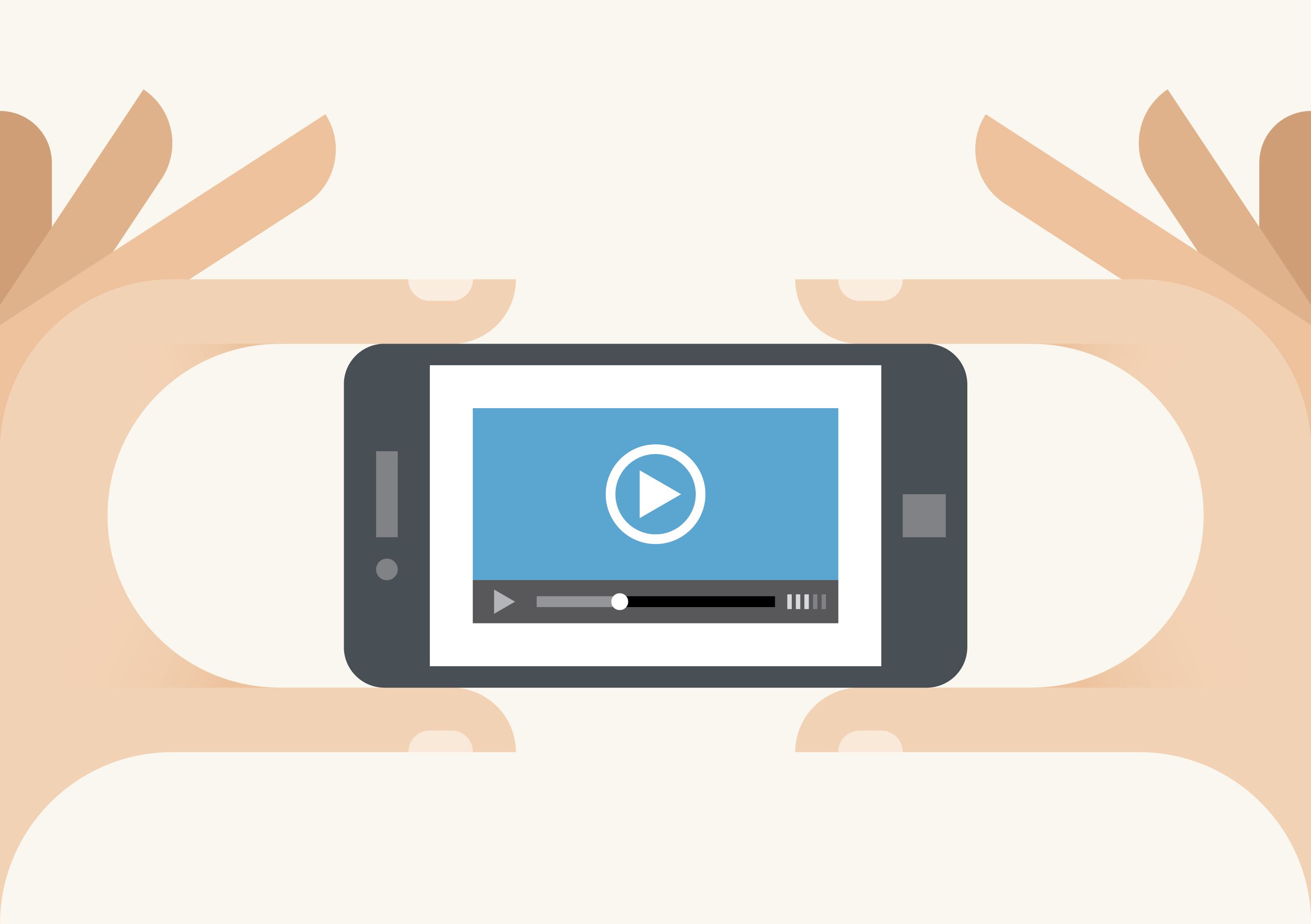 If you're not creating video content, your competitors are.
Potential Clients
Prospective clients should be researching your business before they ever commit to your services. What that means is if you are producing video content, your potential clients will see the value you create and information you share as a form of interview. Videos allow you to reach and impress your clients without ever having to meet them.
Online Platforms Lend A Helping Hand 
Online giants like Facebook, Youtube, and Google all encourage video creation and tend to inherently promote videos over other forms of content. It's not often that platforms work with you to promote your content, especially for FREE! 
One Video = Multiple Pieces of Unique Content
There are numerous ways to take one piece of your original video content and turn it into multiple pieces of unique content:
1) Blog: If you simply take your video and transcribe it into a text post, you have a valuable blog post ready to promote on your website or social media accounts.
2) Instagram: Find the most important one minute section of your video and publish it on Instagram. Not only do your followers receive the value, but you can link out to the whole video or it's corresponding blog post to drive traffic to your site or other accounts.
3) Podcast: If you simply cut the video out, you have yourself a ready-to-go podcast ready for distribution!
4) Cross-Promotion: If you simply take your video and publish it across all of your social media platforms (Facebook, Youtube, Instagram, Twitter, etc.) then you are maximizing the amount of people exposed to your business.
In Summary
Video content is one of the most versatile forms of marketing you can create for yourself or your business. If you aren't currently producing original video, your competitors certainly are. One video can be used to create multiple pieces of original content if you simply use it as a blog post, convert it to a podcast, and promoted your video across all available social media platforms. 
Digital Faces is excited to launch our video and personal branding packages!
Let our proven system work for YOU!